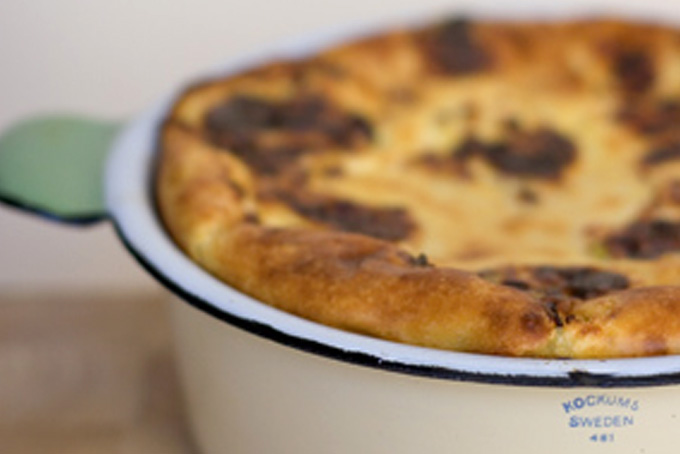 The first time I tried spoon bread I could not get enough of the dish. I love the taste of spoon bread a lot better than the taste of cornbread because of the sweet creamy taste of the dish when served hot. Even though i like the taste of traditional spoon bread, I add ground up corn in order to add texture to the dish. Spoon bread is an excellent dish to serve when the need to variety is desired. Spoon bread is a great dish to serve alongside barbecue chicken or ribs, baked beans, or in a buffet line.
INGREDIENTS
2 C. Water
2 C. Cornmeal
4 C. Milk
2 Tsp. Salt
4 Eggs, beaten
6 Tbsp. Butter, melted
1 Tbsp. Oil, or, vegetable spray
1 1/2 C. Ground corn
Preheat oven to 375 degrees. Over medium heat on the stove, heat up a large pot. Combine water milk, cornmeal and salt, bring to a boil. With a whisk stir until smooth. Using a whisk helps to blend the mixture better than using a spoon. Turn heat down to low, cover and cook for 5-10 minutes until thick. After 10 minutes of cooking, turn off heat and take the pot off of the burner to stop the cooking process.
Beat eggs in a small bowl, add a spoonful of the mixture to the eggs while constantly beating so the eggs do not scramble. Add another spoonful to the egg mixture and stir until mixed. The idea is to get the egg mixture up to temperature so the eggs do not scramble when added to the pot. When the eggs are up to temperature, add the egg mixture into the pot and stir until combined. Add butter and stir until butter is melted and combined.
In a food processor or mini chopper, add corn and pulse a couple of times to ground up the corn. Add corn to pot and stir until combined.
In a 13x9x2 dish, coat the dish with oil or vegetable spray. Pour mixture in dish and bake in center of the oven for 40-50 minutes until browned. Take dish out of oven and let sit for 15-20 minutes before serving.
When I serve spoon bread, I have grated cheese, green onions, sour cream, cumin and bacon bits on the side for toppings. Sometimes I add Cheyenne pepper or Cajun seasoning to the cornmeal mixture before baking when I want an extra flavor and heat to the dish.
Source:
1. Spoonbread
2. Diuretic Weight Loss
3. Olde Tavern Spoon Bread Recipe – Allrecipes.com

Image Credit
www.101cookbooks.com